DAOs GMI
We are all witnessing firsthand an incredible shift in the way we work and organize. As activity and value shift into the digital realm, distributed community and stakeholder coordination become ever more important. Crafty communities have figured that governance frameworks provide flexible and enforceable rules that enable anyone to coordinate and work towards any common goal with aligned incentives, and we couldn't be more excited to support them on the Boardroom platform.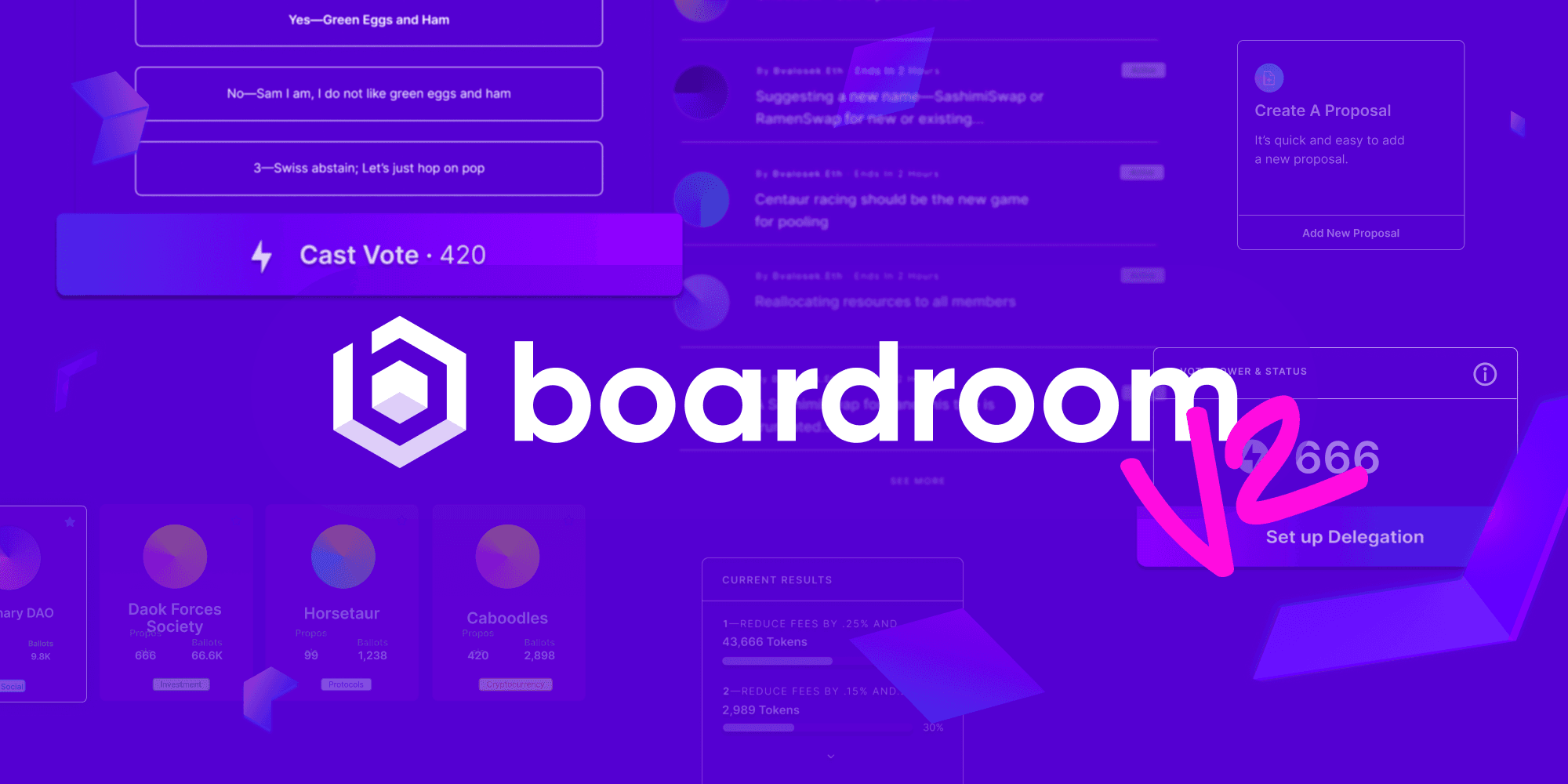 Since launching the first version of the Boardroom dashboard last summer, we've had the incredible opportunity to connect and learn from over 100+ communities as they built and experimented with these novel governance structures.
In 2020 we started with a vision that emphasized the importance of governors and aimed to empower them to avoid falling into the problems observed in corporate governance: lack of transparency and accountability for stakeholders. Since then, our application has grown and enabled tens of thousands of users to discover, interact, and govern by offering a global discovery interface for DAOs:
2020: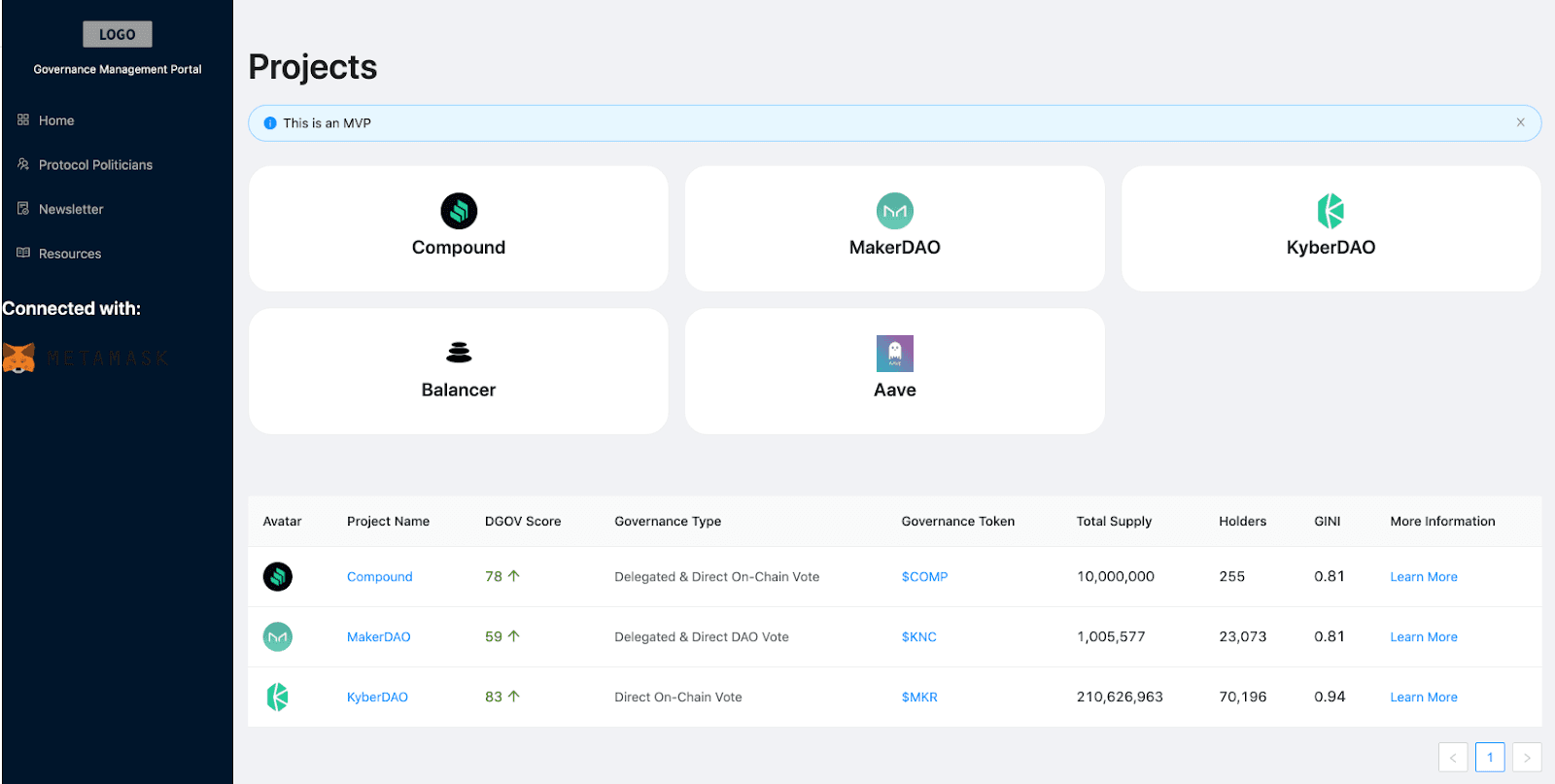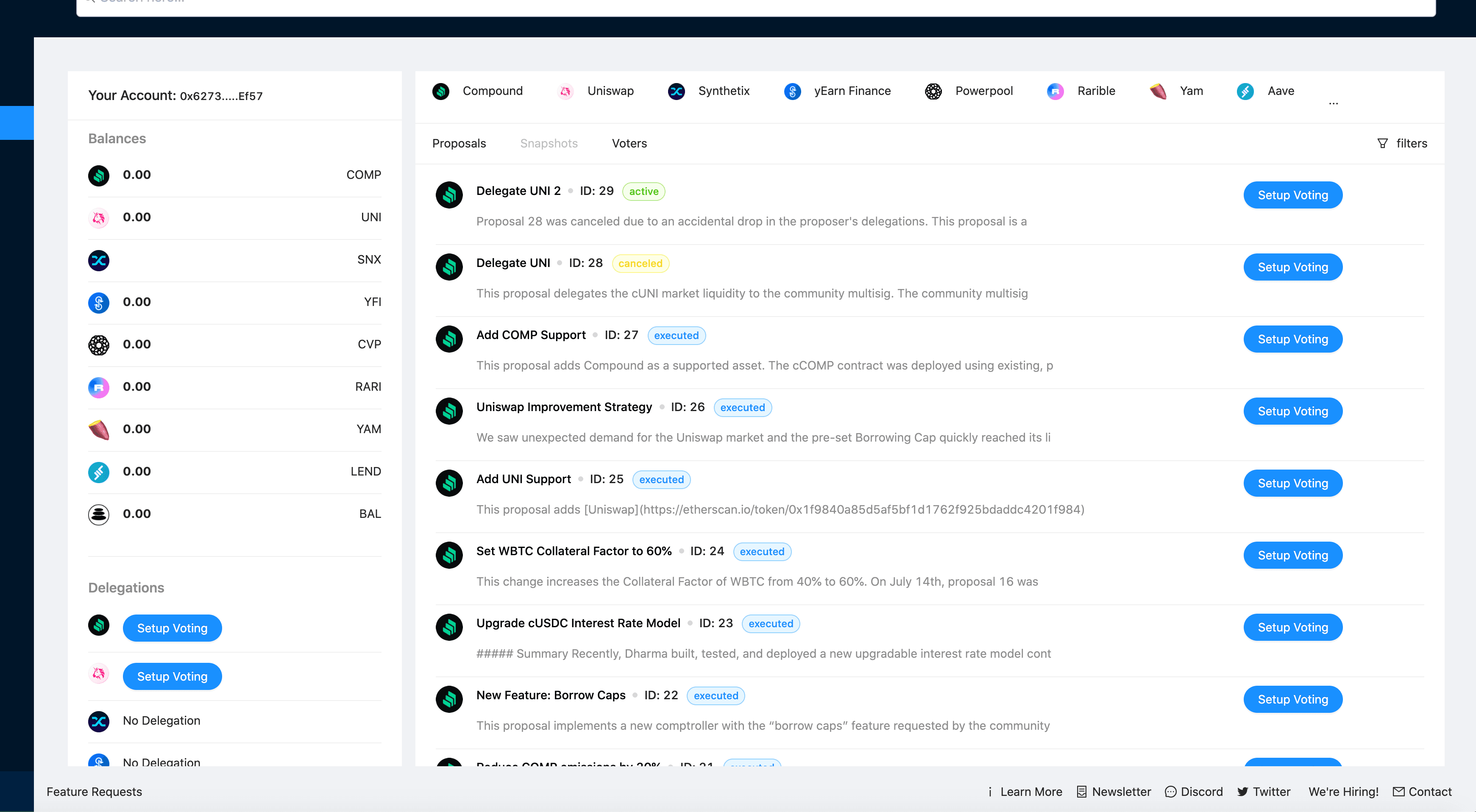 2021: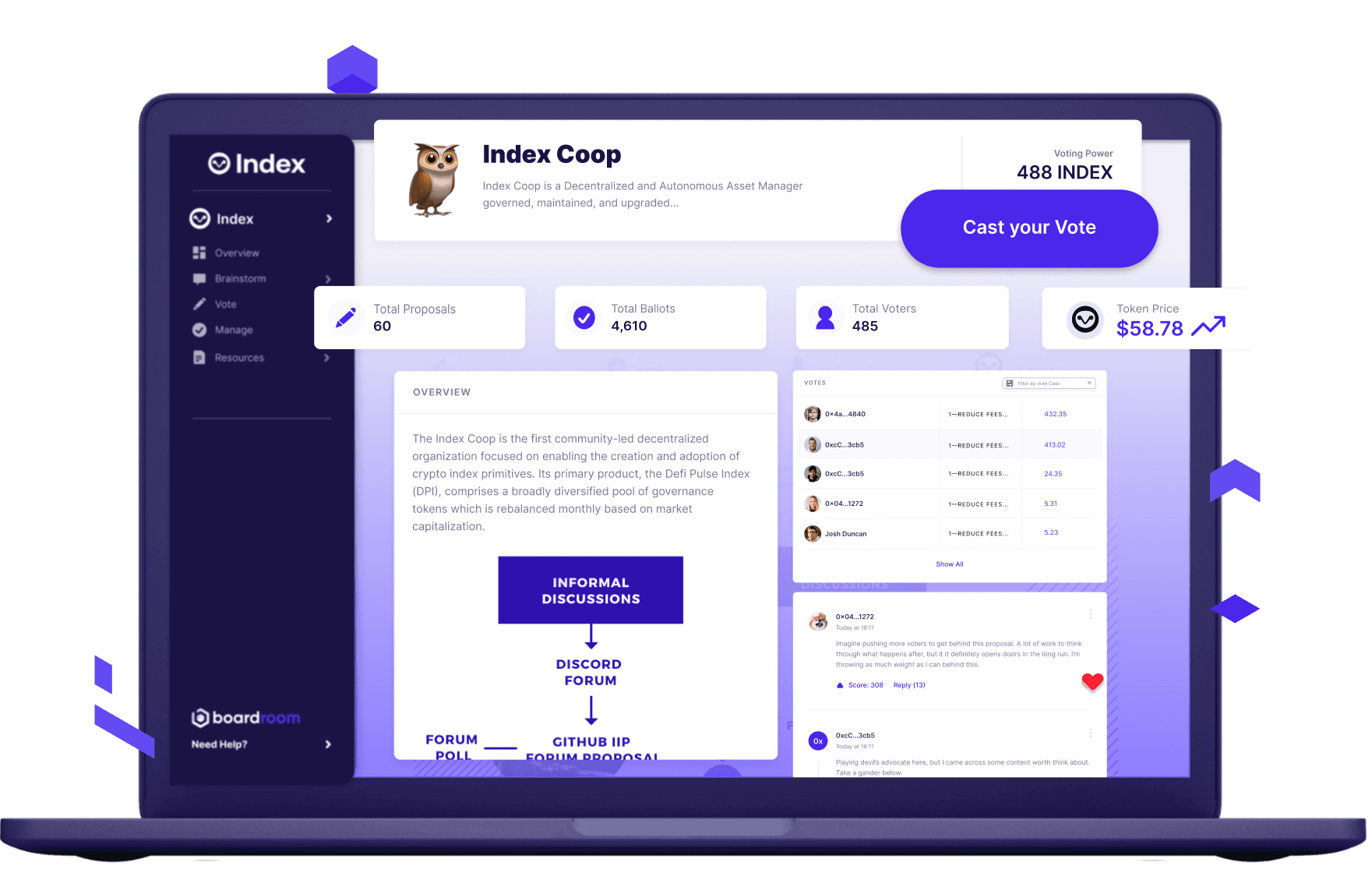 We are now excited to introduce the new iteration of the Boardroom dashboard with our Version 2: a user-centric management portal for governors, delegates, and other proxies to exercise their governance power in these complex and overloaded crypto native ecosystems.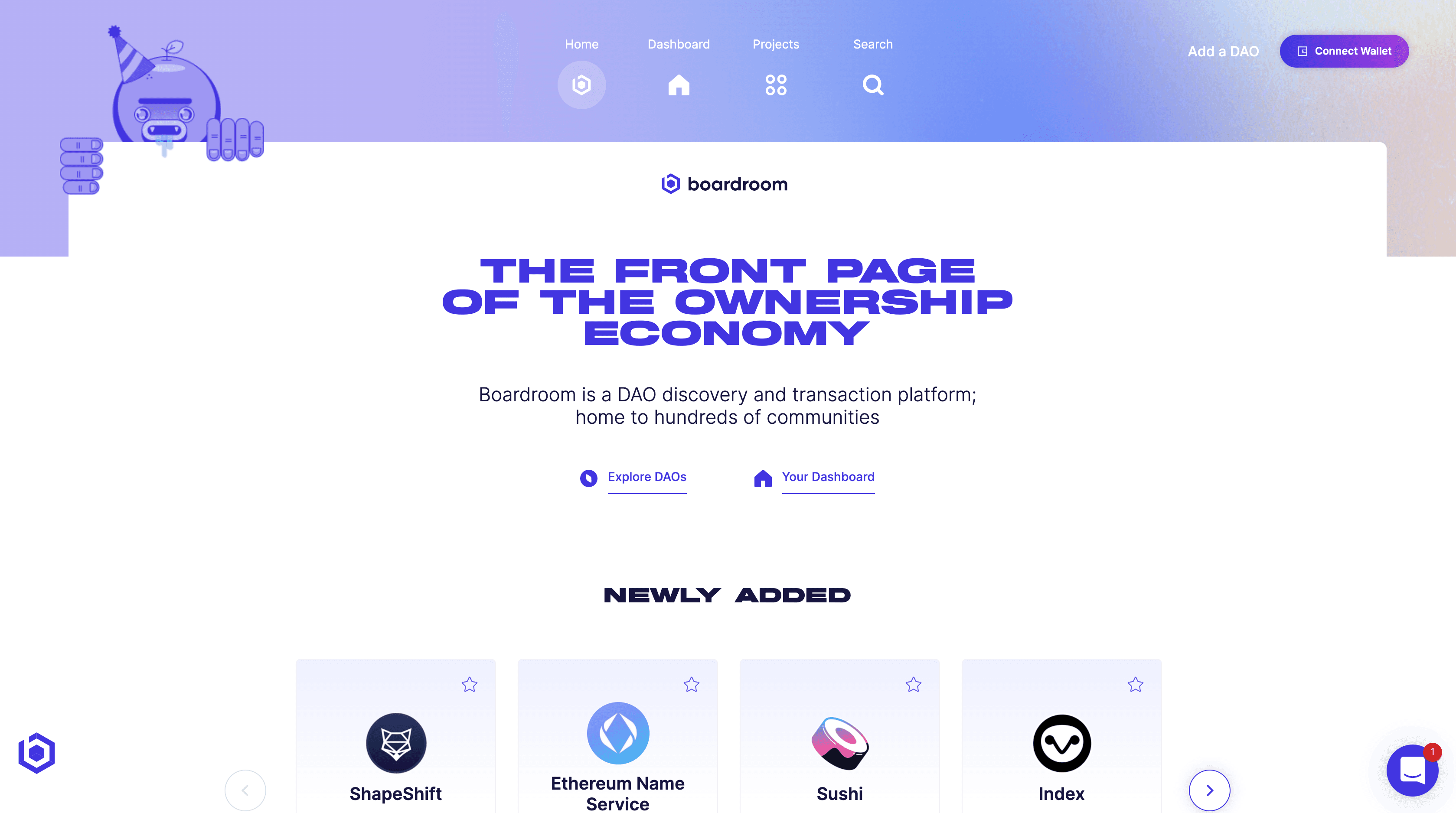 A Soft-Launch For Governors
As DAOs start to become the place where we all work and connect, we have started to think about how we can identify and support users who are contributing the most to these new digital organizations. DAOs provide the perfect framework to scale a new Ownership Economy, and at the center of these governance systems, we've seen the rise of Proxies (or Delegates) with the delegated responsibility of governing for the benefit of the broader community.
Our first step to continue supporting these Governors is by soft-launching V2 of the Boardroom application to a limited group of participants who are already actively participating in governance. This will help us start to map out the community and identify the people that help to hold the DAO ecosystem together.
These are the participants who are eligible and whitelisted to mint the access NFT:
Cohort 1: Sybil Delegates (✨ Live Now)

Minting is open for anyone who is verified as a delegate on Sybil

Cohort 2: Proposers

Minting opens for anyone who's created a proposal for a supported DAO

Cohort 3: Most Active Voters

Minting opens for the top 1000 voters for supported DAOs
Claim Your Access Card
How it works:
To grant these users access to the platform and in order to view and update your governor profile, you must be holding an Access Card in your wallet. If at any point you give away your card, you lose access to the dashboard. Holding this NFT in your wallet will allow you to update your profile. You must keep the card in your wallet to continue signing in until the application opens to the public.
Here are the steps:
Access the claims page here: boardroom.io/claim
Connect your wallet and confirm your address is whitelisted by one of the cohorts described above
Mint the NFT on Polygon for free (no need to switch networks)
You will be redirected to your profile. Here you can update your information, bundle additional wallet addresses, and track your governance activity.
Continue to hold the NFT in that same address to access the entire dashboard.
Governor Access Card NFT holders will become part of a new Boardroom Governor community. This community will provide an opportunity for governance practitioners to connect with, learn from, and support one another. We recognize that technology is only one dimension of improved and effective governance. By connecting the most active governance professionals in our network, we aim to establish new paths for learning and growth that benefit all of us. In addition, this core community of Governors will help inform the future development of the Boardroom platform.
---
If you have any questions, please reach out to us on Discord. As an early Boardroom user, we'd love to hear your feedback, comments, and feature ideas!